Sunday, March 02, 2008
Things that need to be invented, part II
Someone needs to invent a built in recording unit on the steering wheel of your car.
The Clarion can take no credit for this, other than for showing up at the right kind of parties, where people are batting around brilliant ideas like this one. This particular bright idea is rooted in preserving other bright ideas. How many times have we all been in the car driving along when inspiration struck? The Clarion has tried to scribble notes on everything from the back of a checkbook to the owners manual of the car. They usually come out looking like they were written by a dyslexic on Psilocybin. Not to mention the risk to other drivers caused by careening all over the road while trying to scrawl a coherent thought.
Now here comes a genius answer.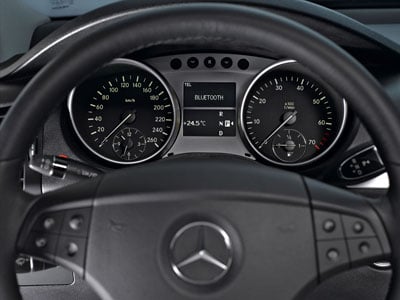 Invent a voice activated or push button recorder. Either way, drop in a recording unit. The technology has to be out there already. The steering wheel and the dashboard of a modern car already encompass a range of computers that can do just about anything you want to do. If you can control the cars speed, the radio-CD player and use your Bluetooth through the buttons on the steering wheel and the dash, how hard can it be for the car companies to drop a flash drive or a tiny cassette tape into the steering wheel.
Roll tape. Let the brilliance begin.
Labels: Invent this, Pop Culture, technology