Monday, June 30, 2008
An important reminder
Sunday, June 29, 2008
Political Links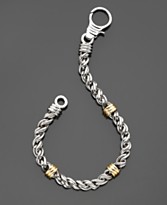 A few political notes, links and interesting articles the Clarion has encountered on the internet.
The first is
a blog
for
the American Prospect
written by a fellow named Ezra Klein. It is delightfully subtitled, "
Momma said wonk you out
." Klein is a sharp observer, who
peppers his posts with good links
for further research on a given topic. (A huge plus in the Clarion's estimation.) He is acclaimed, having written for the LA Times, The Guardian, and The New Republic, among others. Delightfully, he is still a man of the people who enjoys
writing about booze
a bit.
This next one
is from
another site
we enjoy tremendously, though
the site
isn't for the
faint of heart
or
stomach
. We love
the Best of Craig's list
, but we warn it can be
raunchy
, if
highly
hilarious
. In
this case
an anonymous poster in the San Francisco Bay Area found perfect pitch in
a political post
called, "
Happy Fifth Anniversary
."
In a reversal from the amateur brilliance of
that last link
,
this one
is strictly professional. It is
an article
from
Time Magazine
analyzing reaction to Focus on the Family leader, James Dobson's comments on Barak Obama's Christianity. It was an interesting read.
With the general election bearing down on us, full steam, electoral math is all the rage. Here is an
interesting piece
from
the New York Times
debunking
the claim Hillary was making about Obama being unable to win the White House without winning Appalachia. To paraphrase the highlight line, 'It may be true that that no Democrat has won the White House since 1916 without taking West Virginia, as Clinton pointed out. But they all could have won without it. The margins of victory in those races ranged from 23 to 515 electoral votes. West Virginia has five.'
This link
is not electoral math, but
a whole different kind of fun math
. Pissed at
how their spending your tax money
? Ever wanted to
try your hand
at remaking the Federal Budget? Well
this is the place
.
One more
, kind of a hoot. Apparently
John Mayer supports Ron Paul
...who incidentally
is holding his own convention
.
That's all folks!!!
Good night now
.
*
Labels: 2008's President, interesting links, Politics, Pop Culture
Friday, June 27, 2008
Down on America?
Thursday, June 26, 2008
The Lie we don't believe any more
College Athletics
The Lie we don't believe any more
Wednesday, June 25, 2008
NBA Draft
Tuesday, June 24, 2008
Alabama Football
Monday, June 23, 2008
Carlin
Carlin
Oil Drilling
Oil Drilling
Sunday, June 22, 2008
Unheeded advice
Friday, June 20, 2008
Gold, fools.
Monday, June 16, 2008
What is now possible in America
What is possible, in America...
Sunday, June 15, 2008
The Greatest Tennis Player of all-time?
Thursday, June 12, 2008
Pithy F*rging Sayings (7th ed.)
Bulletin: Pakistan
Bulletin: Pakistan
Sunday, June 08, 2008
NBA Finals, pre-Game 2
Friday, June 06, 2008
Singled out at Safeco
Thursday, June 05, 2008
NBA Finals thoughts
Nukes over America Fall out
Nukes over America fall-out
Wednesday, June 04, 2008
Canadians sue Facebook
A Boatload of Clinton links
Clinton can't let go
Duck and Cover, on point!!!
Monday, June 02, 2008
Coaltion of the willing loses another member
Coaltion of the willing loses another member
Things that need to invented, part IV
Sunday, June 01, 2008
On the wrong side again
Obama's speech on race in America