Tuesday, July 01, 2008
College Athletics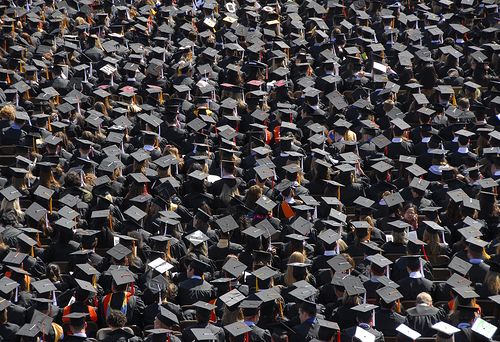 Please allow the Clarion a brief follow-up to
the note we offered Tuesday
about Alabama football having
its 10th player arrested
in the year since Nick Saban took over the program. As we
detailed
, we were not exactly surprised. Nor should any Alabama alumni who took a look at Saban's record on the way in be surprised.
In the day following the publishing of
this post
we happened upon a
terrific article
about former Maryland basketball star, Len Bias: the tragedy, his family and college athletics. This
long, thoughtful article
by Michael Weinreb took us on a trip down memory lane to a time when college athletics, American news and sports coverage were very different. While not blaming society and exonerating Bias or the University of Maryland, Weinreb did an
excellent job
of highlighting American culture's complicity creating the multi-billion dollar business of college sports outside the framework of education, and outside, if not outright against, the university's mission and remit.
When
Len Bias
died of cocaine overdose just days after getting selected with the second overall pick in the 1986 NBA draft, it was a shock. A huge shock. When athlete #10 got arrested at Alabama for selling coke to undercover cops, it was no surprise at all.
What a long strange trip its been. Sadly, very few, perhaps almost none, of the changes along the way reflect positively on American culture or American higher education.
Labels: college basketball, college football, Ethically questionable, NBA, NCAA, sports