Tuesday, July 15, 2008
Belmar, NJ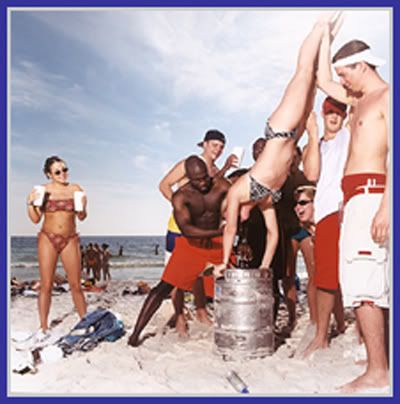 Belmar is back
. Not that it was ever really gone as
a legendary Jersey shore party destination
, but this week town officials acknowledged the silliness of some of their P.C. inspired recent laws and repealed them.
These included laws that made it illegal to
flip someone the bird
in public or to have a keg on the beach. Wait, what, when was it ever illegal to have a keg on the beach in Belmar?
AOL travel news
quotes Mayor Ken Pringle, "I'm not sure anyone even knew that making obscene gestures was illegal. Right after we send out our tax bills, I tend to see a few."
Belmar
realized it is tough to be the
Daytona Beach
of the north when your laws are more restrictive then other local shore towns. Make more restrictive laws and the revelers just go somewhere else. Duh.
Labels: Pop Culture