Tuesday, February 03, 2009
Comcast, really?!?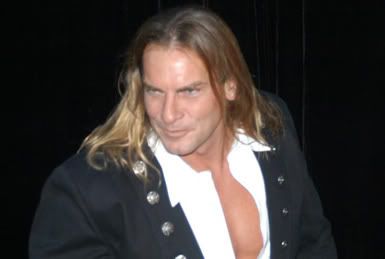 Evan Stone, it was his Johnson.
A saboteur, allegedly, got into Comcast Cable's non-high definition feed of the Super Bowl in the Tuscon, Arizona area.
The Tuscon Citizen reports that
, "Just after Cardinals wide receiver Larry Fitzgerald scored a dramatic touchdown in the fourth quarter...30 seconds of pornographic content was aired." Talk about a whoopsie.
According the Citizen, "Comcast cable TV customers saw a video clip with full-frontal male nudity. It originated from Shorteez, an adult pay-per-view channel...a second clip showed about 10 seconds of end credits for Club Jenna." Wow! The Clarion Content can report that we didn't see anything like that in Durham, North Carolina. Anything that interrupted that dramatic fourth quarter Sunday would have made us mighty mad. We can't even imagine how Cardinals fans in Arizona must have felt.
In typical modern American fashion, Comcast is offering to
payoff consumers
whose broadcasts were disrupted by what it calls, an "isolated, malicious act." Their offer is ten dollars in credit off of their next cable bill. Move over
Janet Jackson and Justin Timberlake
, you have been topped.
See the GRAPHIC
video here
.
Labels: Pop Culture, television