Wednesday, August 03, 2011
Interesting Links and links of interest returns
It has been eons since the Clarion Content has hit you, dear readers, with one of our Interesting Links columns, to check out the old ones,
click here
and scroll down.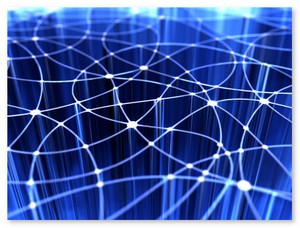 The Clarion Content has been quite taken with Twitter since we signed on last year. We have found oodles of interesting links through the folks we follow on Twitter. You can check out the Clarion Content's Twitter feed
here
. One of the streams of thought that appeals to us on Twitter is small business people sharing their advice and experience with others. Twitter is an invaluable resource in this regard. Here are two interesting links from that realm.
The first is by Stella Fayman. It came to us from a Chicago
twitterer
named
Caity Moran
. Fayman's article delineates several core principles for building a personal brand. Far too many weighty and serious business tomes inveighing on this concept make the assumption that one intends to end up being Honda, Gucci or Yahoo. Fayman's analysis is much more personal and appropriate for the real world of the local businessperson. Build an identity centered around being consistent and true to your self, be helpful and kind, effort to make an impact on the community. Cogent and on the money, read
the whole article here
.
The second article came to us from a Durham twitterer who goes by the handle
Quick Brown Foxes
. It is an amazing analysis about the globalization and comodification of design and logo making. The Clarion Content is an avid follower of the debate raging over costs and benefits of the globalized economy. This isn't a Naomi Klein,
No Logo
, kind of screed. It is closer to the kind of thing Jeremy Rifkin predicted in
his book
The End of Work
. He anticipated a world where Facebook is a multibillion dollar company, yet it need only employ 2,500 people. This article has yet another nuance on this debate, how crowdsourcers can commodify the work of formerly independent producers. It is written from ground level, rather than an academic perspective. In fact, the core of this essay was written as letter by a logo designer to a disgruntled customer. Read this excellent piece on
here
on Laurel's Design Deli.
Now much as we liked both of those pieces, we don't want to be all business here, so we had to decide where to next, sports or gore? Based on Oreo Cookie theory, we are going with gore.
1
Regular readers know that the Clarion Content's editors take special pleasure in truth trumping make-believe. How about a man who decapitated himself with a chainsaw? No, we are not kidding. Who kids about shit like that? Seriously?? It required engineering, exquisite timing, and a snooker table. Not to make light, but you gotta figure the dude who can pull all that together would have a lot to live for... Read the whole story
here
.
Okay, okay, happy thoughts, happy thoughts. How about the basketball crazy nation of the Philippines getting to see world-class NBA hoops? You didn't know the Philippines was basketball crazy? Why even in Durham you can find verification of that, we have a thriving Filipino community here: and they have their own
Filipino basketball league
. This article crossed our path thanks to Clarion Content fave Bill Simmons's new project Grantland. Rafe Bartholomew got the lowdown on a game that involved an international financier, Kobe, Durant, Derrick Rose, Chris Paul, Derek Fisher, Tyreke Evans, James Harden, JaVale McGee, #2 pick Derrick Williams
AND
thousands and thousands Filipinos who paid only $8 per ticket. What a terrific story! Read it
here on Grantland
.
Th-th-th-thats all for now folks!!! We promise not to wait so long for our next installment of Interesting Links and Links of Interest.
1Oreo Cookie theory states start with something positive and end with something positive. Herein: two positive articles about entrepreneurship, one article about beheading and a cool, upbeat story about bringing world class basketball to the Philippines.
Labels: interesting links, NBA, Pop Culture, sports, technology