Thursday, May 28, 2009
A shocking return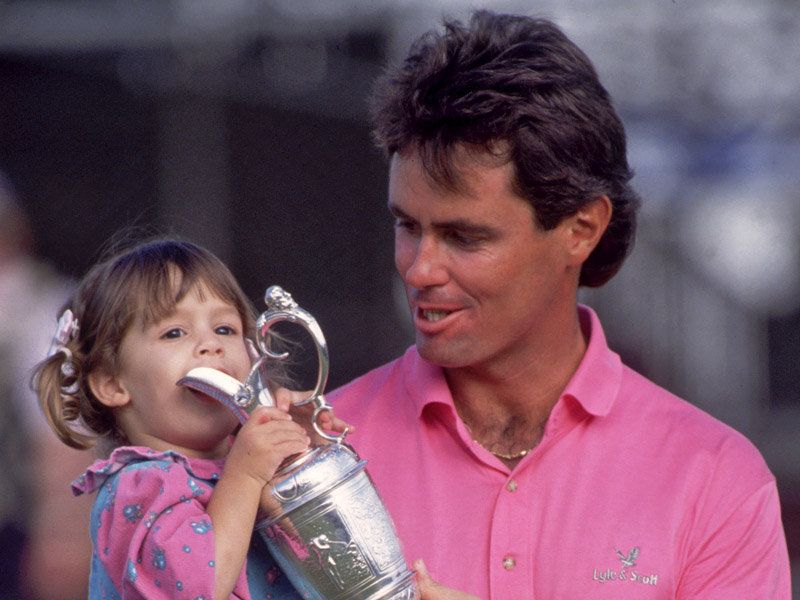 Young Baker-Finch after his 1991 British Open triumph
This story was such a surprise to encounter this morning that the Clarion Content sports editor quite literally shouted out, "What?!?" causing heads to turn across the office.
Ian Baker-Finch
, the excellent
CBS Sports golf commentator
, and perhaps the single most famous case of the shanks EVER, is playing competitive golf this weekend. He has entered the PGA tournament at Colonial Country Club in Fort Worth, Texas this week.
We are rooting for Ian Baker-Finch, to at least play respectably, hopefully to even make the cut. Long before the world had heard of
the rapidly disappearing David Duval
, Baker-Finch had sketched the path: tremendous talent, a bevy of PGA tour and international wins, a victory in a major, the 1991 British Open at Royal Birkdale, then a complete collapse, swing and game mysteriously gone. Within in three years things had gone so far downhill that his season totals read fourteen missed cuts and four withdrawals in 18 events. Less than two years after that he was out of the game and
behind the microphone
at age thirty-seven. What might have been for the Aussie dubbed, "the Dark Shark," never was. He became a cautionary tale for all.
Yet he didn't run and hide. He took a very public job and succeeded tremendously. He has been by all accounts an excellent announcer. He has played competitively only once since 2001. But as
the New York Times noted
, he plays four times a week back home with his buddies. Sometimes he beats them. They are PGA tour professionals. So maybe, just maybe.
Let it be known the Clarion Content is rooting hard for the classy Ian Baker-Finch this week.