Tuesday, October 19, 2010
Baby Talk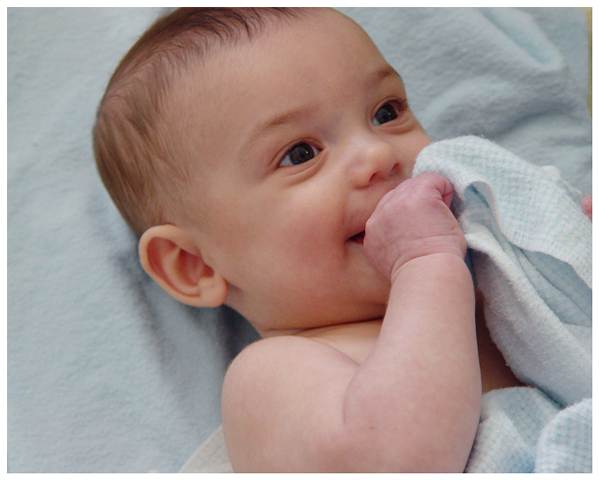 This is something the intuitive have known for a long time. Baby's brains are ready and open for business from a very young age. Baby talk is the foundation of language. It is how babies practice and imitate the adults around them. Ask a smart parent, they will tell you.
The scientists are catching on, too. M.D. Perri Klass in the New York Times, "Babble is increasingly being understood as an essential precursor to speech, and as a key predictor of both cognitive and social emotional development."
What is more interesting is first-year babies all over the world babble in similar ways, but during their second year, toddlers mold their sounds into the words of their native tongues.
This has implications for linguistics that stretch from the Biblical Tower of Babble story to the co-development of the human species.
For parents this is a reminder to talk to your kids even from the youngest age. Scientists' research indicates that babble has cognition in common with questions. Babies' brains are open for reception when they are babbling along in baby talk. Research also suggests that the television and the computer don't substitute for human interaction when it comes to language learning. Babies are picking up on facial clues and gestures as an essential part of their language skill development.
The New York Times reports
that a baby hears much of language and is able to differentiate well before it can reproduce the same range of sounds. The experiments argue that a baby's vocalizations signal a state of focused attention and a readiness to learn. When parents respond to babble by naming the object at hand babies are more likely to learn words.
This kind of linguistic and neurological digging is a wonderful nexus for people to understand our common humanity. And a great reason to start talking to your kids as early as you can.
Labels: Language, Practical Advice, science, thought